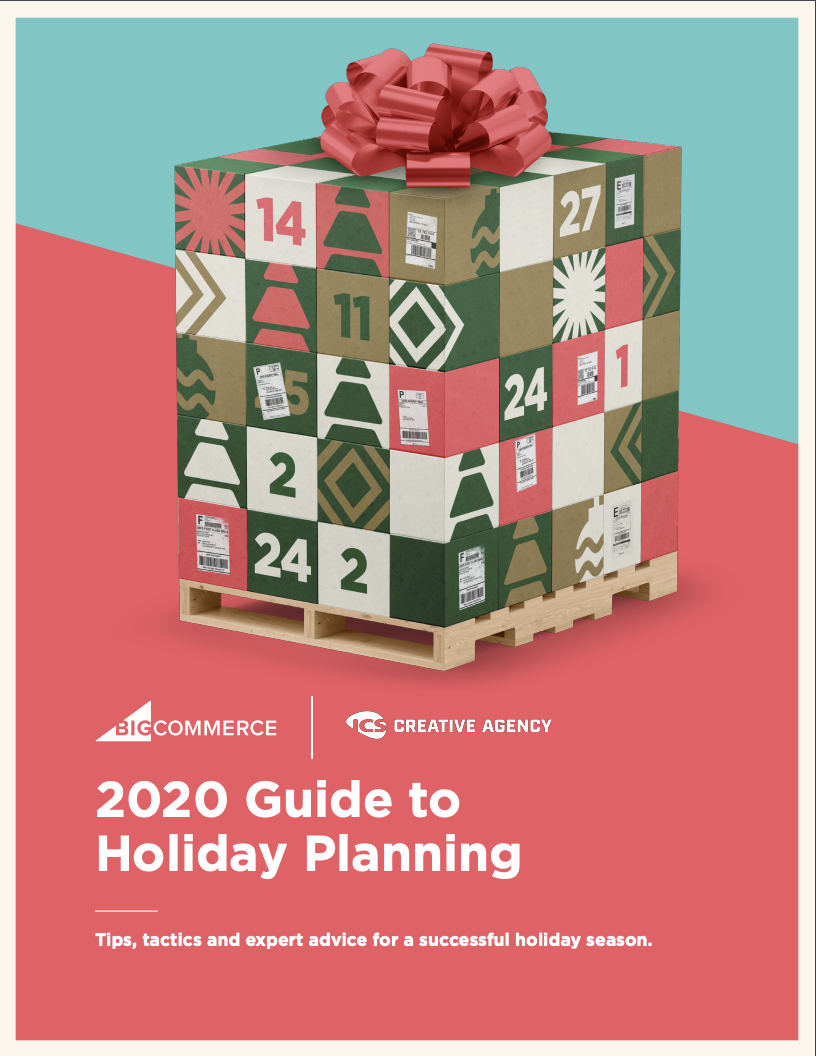 eBook
2020 Guide To Holiday Planning

Unwrap everything you need to succeed this holiday season.
What's Inside?
With buying habits shifting and online sales rising, we're looking at a shopping season unlike any we've seen before. For businesses looking to convert an unprecedented holiday into recordbreaking growth, planning early and prioritizing online efforts are a must.
The holiday season benefits brands and consumers alike. To little surprise, it drives some of the highest sales of the year. In 2019, U.S. online holiday sales reached $135.35 billion and average order value reached $152.95.
But a successful holiday strategy consists of much more than an online presence. To compete during the busiest season of the year, brands need to create meaningful connections with consumers, offer personalized online experiences, and provide holiday shoppers with added conveniences and peace of mind.
In this guide, we'll unwrap everything you need to succeed during the holidays, including:
Site Experience UX

Shipping, Fulfillment and Returns

Marketing & Promotions

Customer Service & Support

Reporting and Analytics